COSTELLOPHOTO  
512 999 7055
Central Texas  Austin, Temple, Waco.
Globally Recognized and Accredited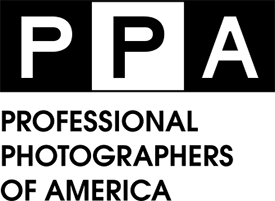 Drone | Commercial | Convention | Editorial | Location |
Corporate Event | Trade show | Central Texas Photography
The Leading Name in Central Texas Photographers.
Costellophoto©

  Now based in Central Texas. We are the lens through which many eyes worldwide view the comings and goings of our city. Skilled, dedicated, and reliable professional photographers with an inside view of Central Texas.
We are globally recognized and have been honored with many international awards. We meet at the intersection of business and art, where we apply 30+ years of photographic experience to perfectly capture the moments that matter. From land to sky, Costellophoto is the most trusted eye in Central Texas Photography.
Our client base is highly varied- from Fortune 500's, local publications, major events, shows, and conventions. Costellophoto is an established and trusted name locally and worldwide.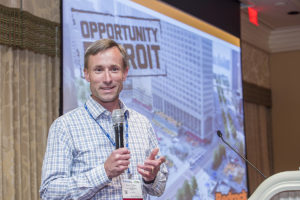 Our Professional Photographers are client-friendly, technically skilled, and always on time and reliable. The moments you create are worth capturing. Call 512 999 7055 for a quote.
Over the past 30 years, Costellophoto has earned a reputation for our reliability and expertise. Chances are you already know us from our work on the web, on billboards, magazine covers, or television. We were featured on E! News Network with  Las Vegas Models. Our stunning photography is made possible through our stringent standards of equipment and education of our photographers, as well as our local knowledge and artistic eye.
We specialize in:     
Corporate Events.
Editorial, News.
Convention
Commercial Photography
Aerial Drone Photography.
Central Texas, Austin Central Texas area. We are the leaders in Convention Photography and Corporate Event Photography. Our skills and experience set us apart from the crowd and we know crowds. Some of our more well-known clientele includes:
Samsung, Getty Images SA, South West Airlines, Bosh, Las Vegas Motor Speedway, AARP, Oxygen TV Networks, Cosmopolitan Magazine, London Times, Guinness Book of Records, New York Times, HBO, Honda, Aristocrat Gaming. In Vision, Questex, Paris Casino, Ballys Casino, Honda motor Company Japan, PS Communications. and many more
Budget and Pricing:
Costellophoto will work within your budget.

Guarantees the best rates without compromising quality.

Quotes are inclusive of editing, post-production, and delivery.

For an estimate call 512 999 7055 / 

[email protected]
Quality and Experience Set Us Apart.
Magic
Builders Show
NAB

Couture Show
Show West 
CES
American Home Mortgage
Night Club Show and many more international clients:
Las Vegas is where events happen and connections are made. Costellophoto had been in the heart of Las Vegas for 30+ years to capture it all and now in Austin Central Texas. Locally owned and operated, Costellophoto is reliable and on time, every time. 
is the leading name in central Texas Photography | 

Aerial Drone Photography

 |

512 999 7055
Awards:
INTERNATIONAL COLOR AWARDS HONORABLE MENTION (PORTRAITS)
Artrom Rome Italy  1st place  'Consequence of light'
International Color awards 2015 Black and White Spider awards #5 2005,2010, 2012 2015, 2016, 2017, 2018, 2019.
Sachi Gallery London placed an international request.
There were links to these galleries but as time has marched on art galleries go out of business and links are broken, so rather than have frustrating links if you really want to see these pieces just email and I'll be sure to show you the works in question.
Austin Central Texas Photographers Costellophoto