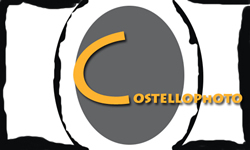 March 5th 2013
As a Las Vegas Photographer we know that in the last couple of years we've seen an explosion of  'Photographers' and I think that you , the client deserve to get the very best service and quality, I doubt you or any one else would disagree with that .
Well as a cautionary tale I thought I  would share a few of my experiences with other photographers in Las Vegas . We have some very qualified and talented photographers here in the valley , but as the DLSR has grown more popular now most people can take a decent picture under 'normal' conditions and that's true but the word  'normal' is key here.
Today I witnessed a young man with a fairly decent camera but a lens bound up with gaffers tape  attempt to shoot a large convention with out adequate light and from distances that will no-doubt result in fuzzy orange  pictures that will be useless to the client. As with most thing you get what you pay for, I know this chap was an emergency hire and perhaps he got in over his head , I'd say that's a given, but even so a basic knowledge of the principles of photography you would know better, and he had no back up gear, that it's self is way too common. This event would not be so surprising if it were not for the fact he was the third photographer the client  hired  leading me to believe that this must be rampant in the convention photograph business. We here at Costellophoto  have what I now realize  extremely high standards, our photographers are trained and educated to deal with the 'what if ' situation, back up gear is mandatory as is the knowledge of how to shoot in any situation, and it is true to say the Convention /Trade show industry is more complex that you might think with differing light sources, to complete changes in plan from minute to minute, as a trained news photographer I am now (after over ten years ! ) realizing the complexity and  skill level we as a true professional  Convention photographer possess.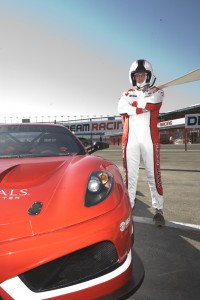 One other instance I witnessed a few years ago now as I called on to along with several other photographers to photograph celebrities doing what we call a grip and grin , this one photographer hands his camera to the client and asks him to take a picture for his own collection , my jaw dropped and I was stunned. You could put that down to inexperience or just exuberance for the 'star' but that is probably the #1 rule broken, right up there with asking for an autograph.
So as a cautionary tale , I would say check websites and if it's mainly weddings or baby pictures I'd say move on, but as you have found our page  then you can see clearly our expertise and there will be only good surprises  and our photographer wont eat your food, drink your beer or disappear for a smoke break, we even dress for the occasion !
So now you know , next step call Costellophoto  702 459 3121 and visit the rest of our ever changing web site at  www.Costellophoto.com
By Costellophoto Las Vegas
---






by