Drone UAV Aerial  photography
is our service for all customers, Commercial Real estate, Domestic real estate, Corporate Events, Promotional Videos , Construction , any application that needs high quality video or still  shots. 
We have acquired the best in UAV drone equipment and have gone through

qualification

 and rigorous UAV training with the

FAA.gov
After  researching and testing we found the Yunnec Typhoon H to be the best in it's field and the right choice to bring our customers high end Video and sharp in depth images up to now unavailable at a reasonable price.
Roof top Aerials  $75.00

(great for insurance)

 
Home & Building $100.00

(Real estate special)

Commercial  buildings  call for quote
Home Video package (

Stills + Video Voice over edit

) Starting at $200
$75 per hour 2 hour minimum
Costellophoto offers Aerial Video/ Photography for many uses :
Real Estate Domestic and Commercial
Insurance Assessment
Construction
Land Mapping
Conventions
Outdoor events
Architecture
Music Videos
Album Covers
HEXCOPTER VS. QUADCOPTER
It's tough to say what the number one feature is of the UAV Typhoon H, but the six rotors has to be very high on the list.  By utilizing six rotors, the drone can land itself even if one or possibly two rotors go out.  That gives me some comfort when I'm flying a $2,000 UAV  robot in the air above huge waves in high winds.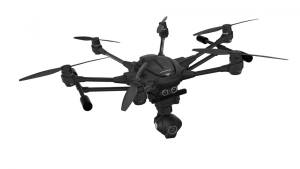 Call Costellophoto Aerial Division today 702 459 3121
Email  Info@Costellophoto.com
Main Page  Costellophoto.com